April 20, 2012 in Uncategorized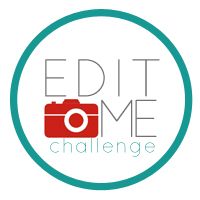 I recently discovered the Edit Me Challenge through another blog I was visiting. Each week they have offer an image for you to edit and the following week they pick the favorite three and an overall winner.
This week I thought I would try it for fun. I also used it as an opportunity to play with different techniques and go further than I would normally do on a traditional edit.
Here is the original for the Edit Me Challenge.
Here is my edit:
I created several layers, one with the background, one with the cutie girl, and another with the canvas texture. I adjusted the opacity on the canvas layer for a subtle look and texture. I added some saturation and contrast and played with the color. I wanted the finished product to be soft.
The following pictures were taken from the car on the way to Cincinnati. I decided to go bold with one and subtle with the other.
I had to take these with a higher ISO and shutter speed, so I did have some noise and graininess. The clouds were irresistible, so it was either shoot from the passenger seat or miss them.…