May 4, 2012 in Uncategorized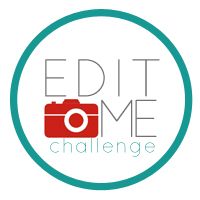 This week's challenge came in the form of a swamp and dead trees. This is the photograph we were challenged to edit.
And here is my edit:
I wanted to bump up the saturation and color, so I worked on that first. Then I copied the top half of the picture and rotated it 180 degree. I applied an ocean ripple filter, then added a little bit of the gaussian blur filter. I opened up HDR Toning, under the adjustments menu in Photoshop, and increased the saturation even more and adjusted a few other options.
Finally I added a polaroid frame that I recently acquired after reading Alicia's post.
I was going for a surreal, painted look. I also wanted to bring out more color and boldness. I am really happy with the results!
You can check out other submissions for the edit me challenge by visiting here.
DON'T FORGET TO ENTER THE PHOTOCARD GIVEAWAY. IT'S THE LAST DAY TO ENTER!